DOUBLE CROSS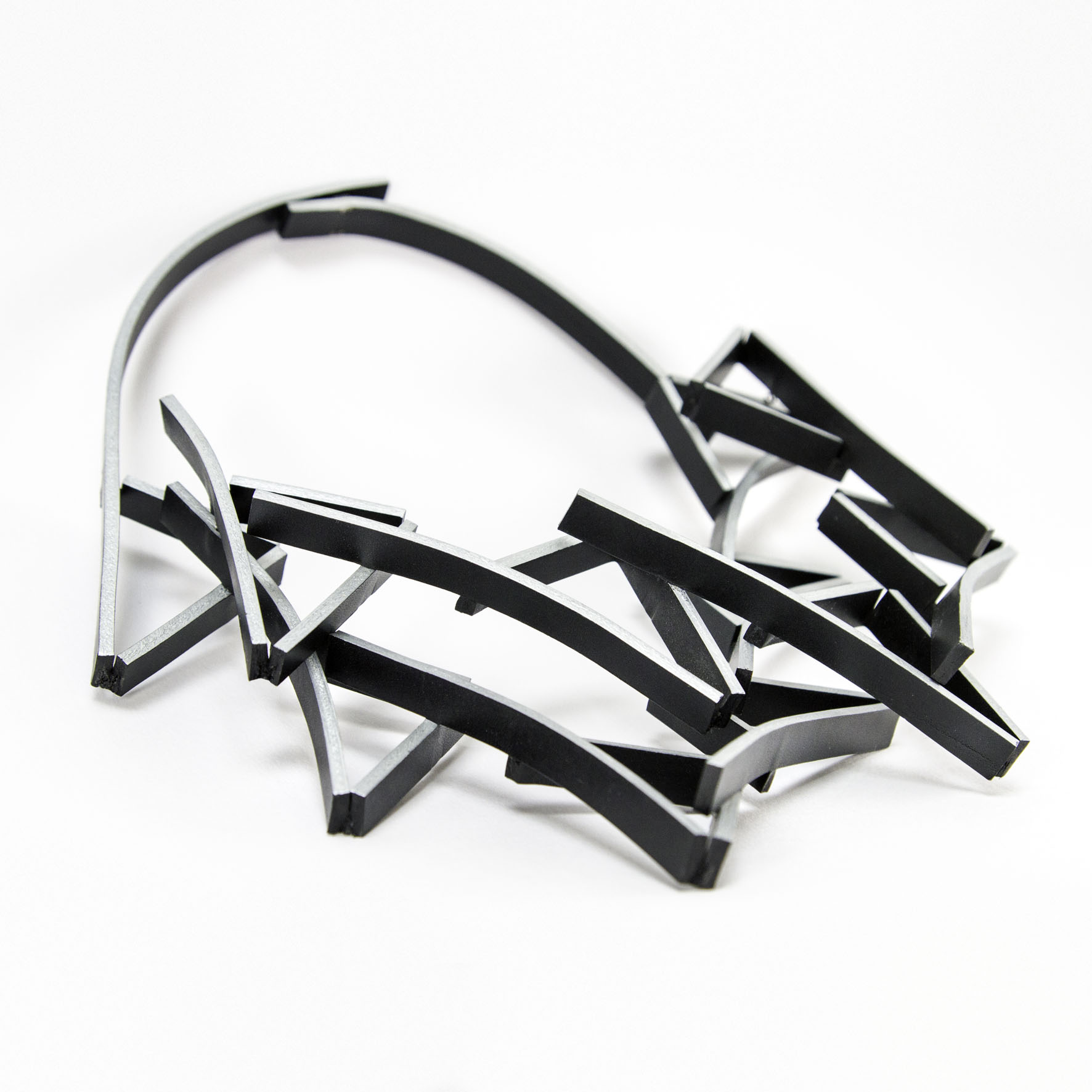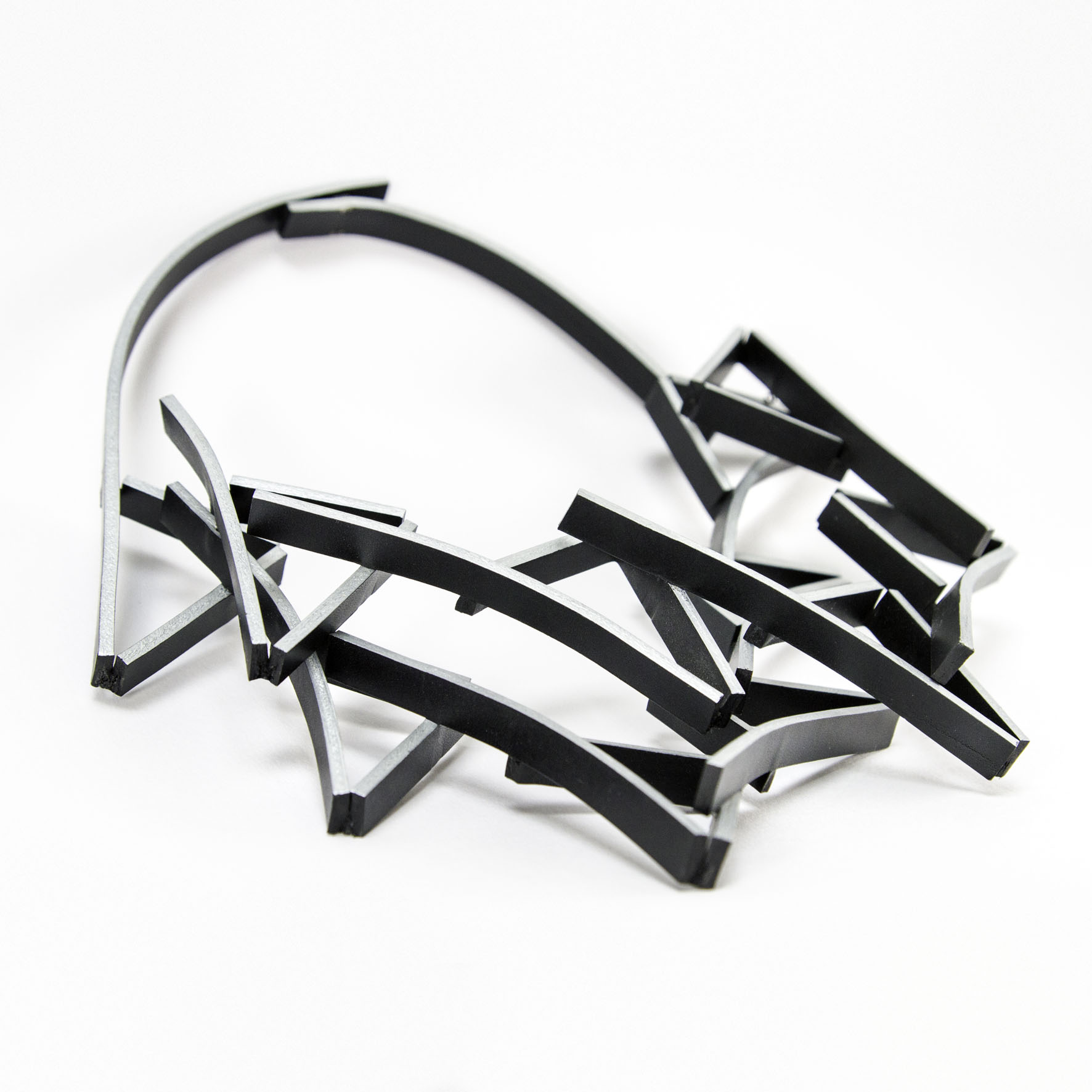 DOUBLE CROSS
Double Cross is a striking necklace with a powerful graphic motif. It playfully appears to be composed of a intersecting lines. The clasp is made in silver and oxidized and is a bespoke simple hook design.
The Double Cross necklace is extremely comfortable to wear despite its size due to the light weight quality of leather.
Materials:
Hand cut saddle leather, silver coloured edge dye, oxidized silver hook clasp
Dimensions:
Total length 56 cm.